My Team
As a financial advisor for the Northwestern Mutual, I am committed to helping my clients whether they are concerned for their own financial needs or those of their family or business. I don't do it alone. With the support of a dedicated staff, we stand committed to providing you the best client service possible. If you have a problem or need assistance at any time, please let us know.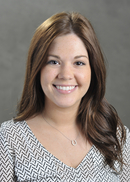 Brittany Nicole Wohl Sandberg
Agent Assistant
Office 520-615-5378

Brittany is from Peoria, AZ and moved to Tucson to attend the University of Arizona. After earning her bachelors degree in business administration from the Eller College of Management she decided to stay in Tucson and I was thrilled to have her join my team. She and her husband, Dustin enjoy watching movies, cooking, traveling and playing with their two dogs, Cooper and Manny.
Brittany would be happy to help you with:
scheduling appointments
answering inforce policy questions
making policy changes
answering billing questions
making premium payments
completing insurance applications
facilitating new policy underwriting
completing insurance policy deliveries
welcoming referrals and networking opportunities
Brittany can be reached by phone or email. Just let her know what you need!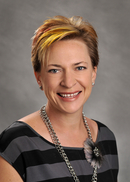 Holly Carroll Stein
Executive Assistant
Office 520-615-5360